Colloquially known as 'The Doyles', The d'Arcy Doyle Art Awards was established in 2004. Nearly 20 year later, it continues to grow in size and stature from year to year. The awards were ready for a brand update, and as a proud sponsor of the awards and the local art scene, Sin had the pleasure of providing the lift the brand needed to the match the growth and evolution of the awards.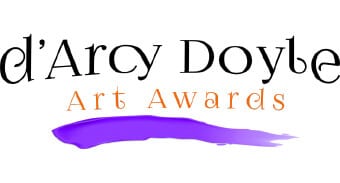 New Name. New Look. New Website.
The original site had not been updated for a number of years, making it cumbersome and hard to navigate, specially on mobile devices. We jumped at the chance to modernise the site. Sin moved to the site from a small-town quaint feel, to a contemporary, inner-city art gallery brand. This would not only elevate the brand and the awards, but also be a vehicle for expansion for years to come.
The new site features advanced form functionality which allows artists to enter their artworks and provides the competition judges the tools they need to easily collate the data they need to exhibit and sell the artworks. Complex behind the scenes but easy for the client and the customer to navigate.
For the launch of the 2022 awards, all new print and signage collateral were produced.
The new, modernised brand had quite an impact on returning and new artists at the awards.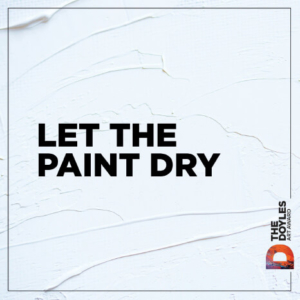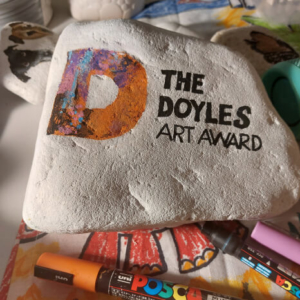 The 2022 Awards Experience
With the new brand making it's presence known, the 2022 Doyles award was a triumph. Now bigger and better than ever, the Doyles has transform from a local art award to a complete, entrainment experience.