Palm Lake Resort Toowoomba
A country chic retreat for over 50s
Palm Lake Resort had immense success with the new brand Sin created for their coastally located resorts (see case study here). Now it was time to transpose the brand to capture the essence of Palm Lake Resort Toowoomba, a resort located inland in country Queensland.
Authentic country with a modern twist, the key with this brand was to not fall into poetic rural clichés and capture the hearts of the new stylish and discerning Palm Lake Resort target audience.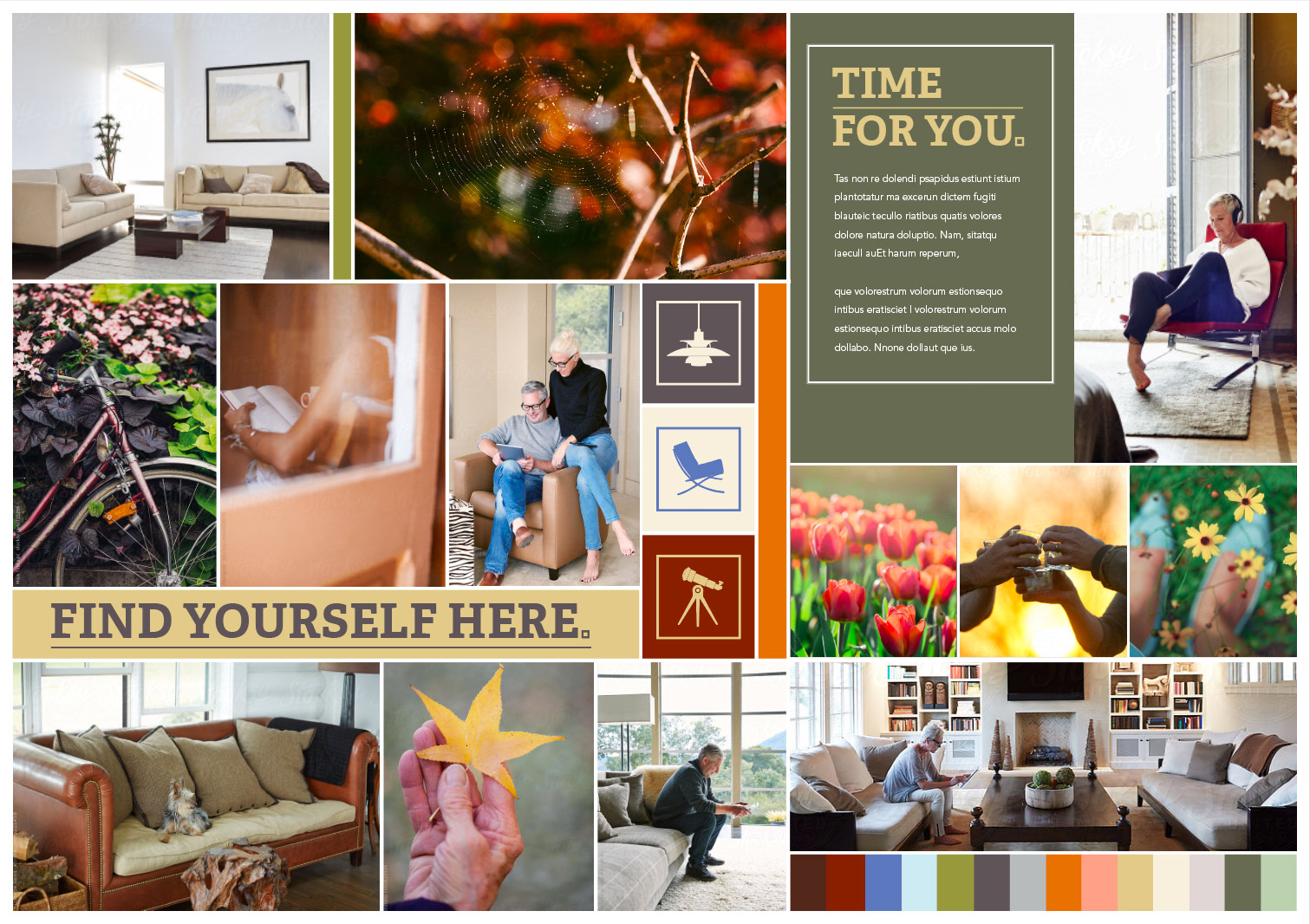 Our brand story for Toowoomba borrows elements from Donna Hay country, Ralph Lauren Hamptons and a New England style. Avoiding rustic, organic farm images is important. The audience are a mixture of town and country, people living within the town of Toowoomba and farmers who have lived on property for years looking to downsize. Even farmers though do not want to see more images of their farm life romanticised for the hipster earth generation.
Sin knows from the success of previous Palm Lake Resort communities that the target audience is after stylish new residences, so Sin re-imagined Toowoomba life with a modern take on quintessential country style. The architecture, fixtures, fittings and people are thoroughly modern with a strong nod to the traditional.
Typography, Colour Palette & Graphic Elements
The typography and graphic elements add subtle touches of country chic to the brand.
Enclosing boxes are offset over images providing focus and echoing the joinery details of a country house. Heavy slab serif typography hints at heritage and tradition, with the signature iconography encased in a sturdy solid box.
Sin also tapped into the unique colour palette of Toowoomba, taking inspiration from Federation houses to farmhouses, drawing on the rich soil, green canopies and blazing spring flowers.
Crisp pale blue sky, misty mornings, country hints with modern architectural elements and finesse. This is the provincial kitchen with modern appliances. A kind of traditional minimalism.
Our new brand of seniors are country stylish – more Country Road and Burberry than Akubra and gumboot. Farmers that want to leave the mud behind and townies that want style to their retirement amidst a sea of current retirement villages that all display the same uninspiring retirement offering.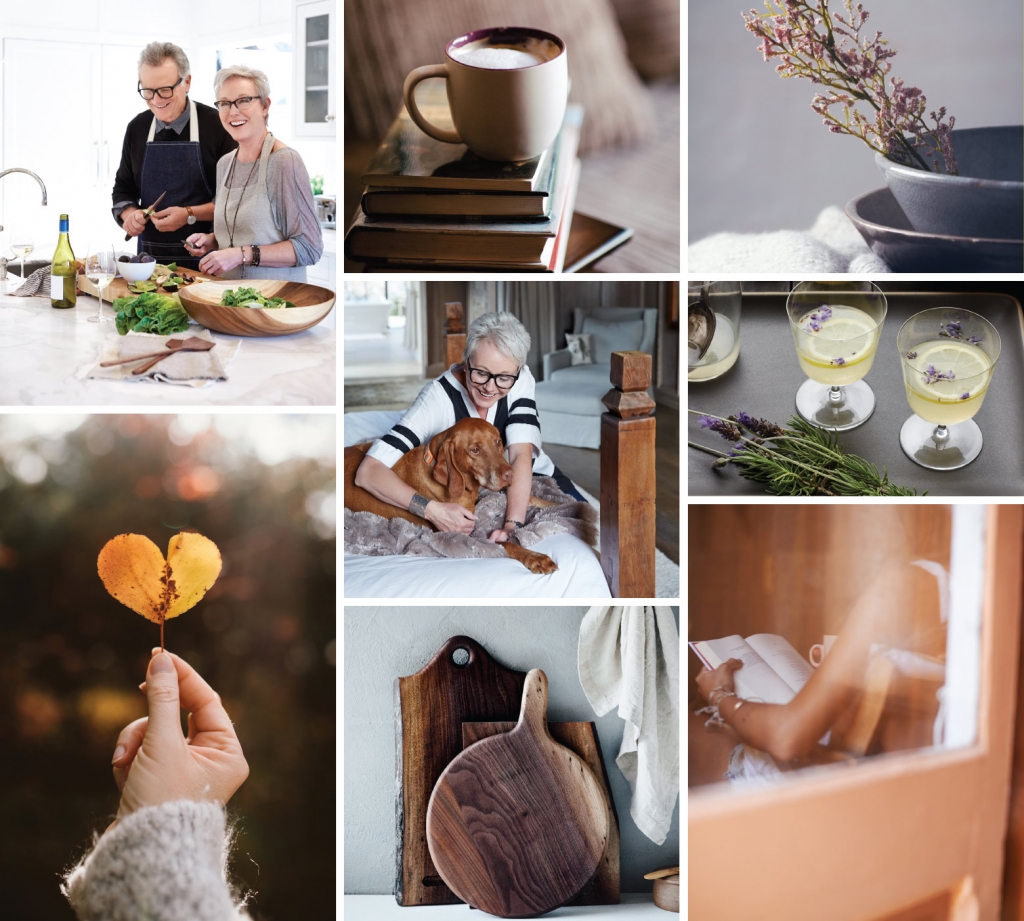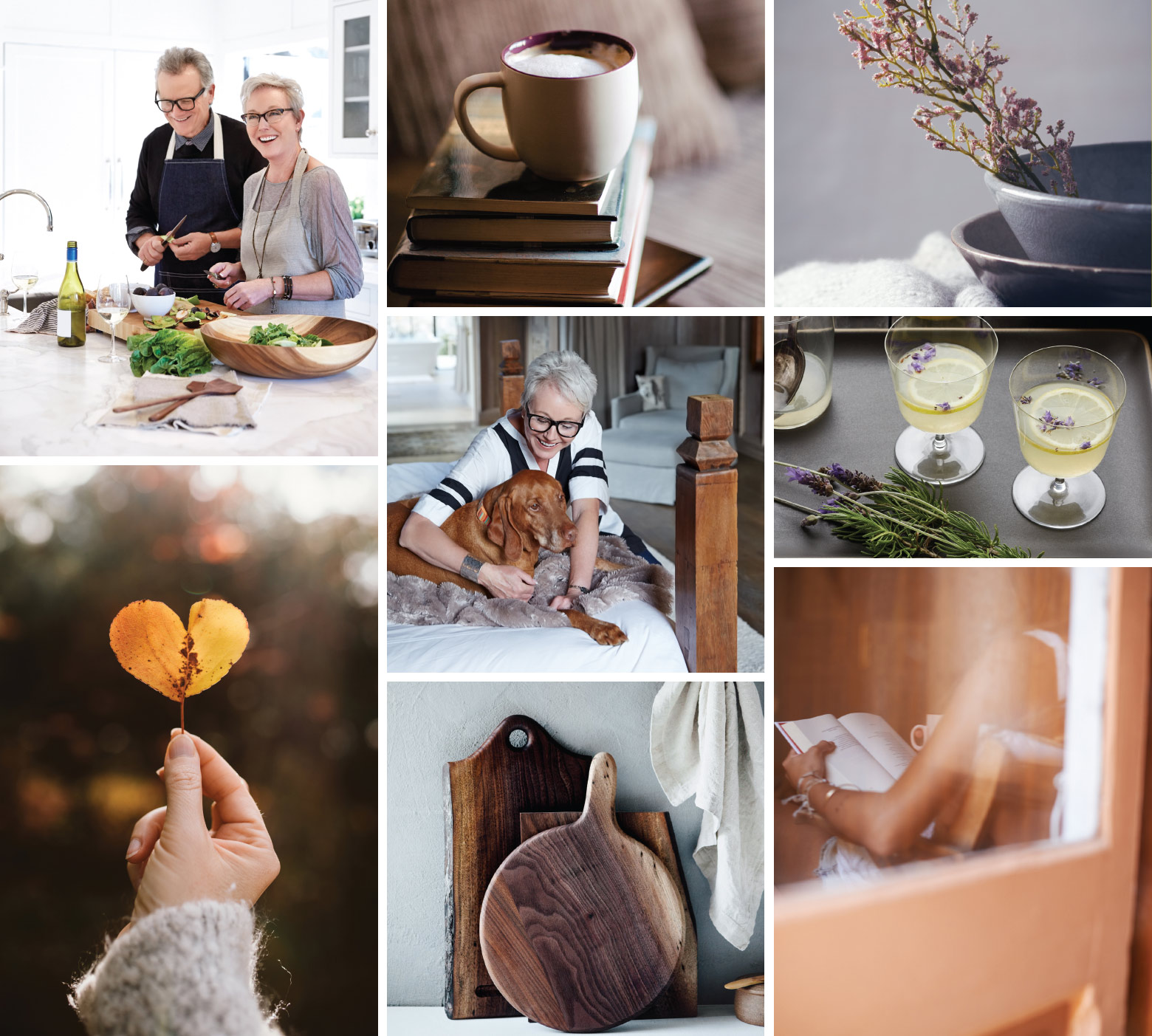 The interior designer took Sin's vision of modern country chic to create beautiful display homes. The homes incorporate details and finishes that hint at traditional country style while blending this with contemporary design features.
Sin was commissioned to create murals and signage for the country club. Creative freedom was unleashed in the design of the bowling alley, pool and undercover bowls murals, with fantastical, enthralling and enchanting scenes gracing the walls. Entrance signage and even a personalised wine cellar logo were also designed.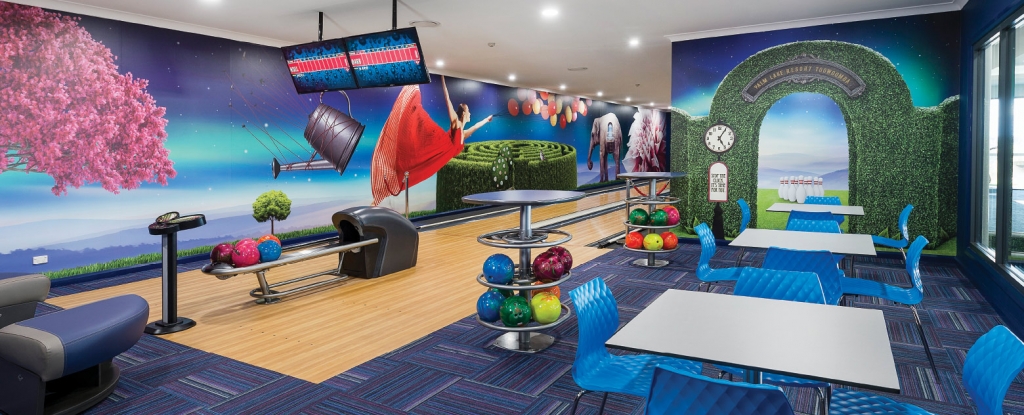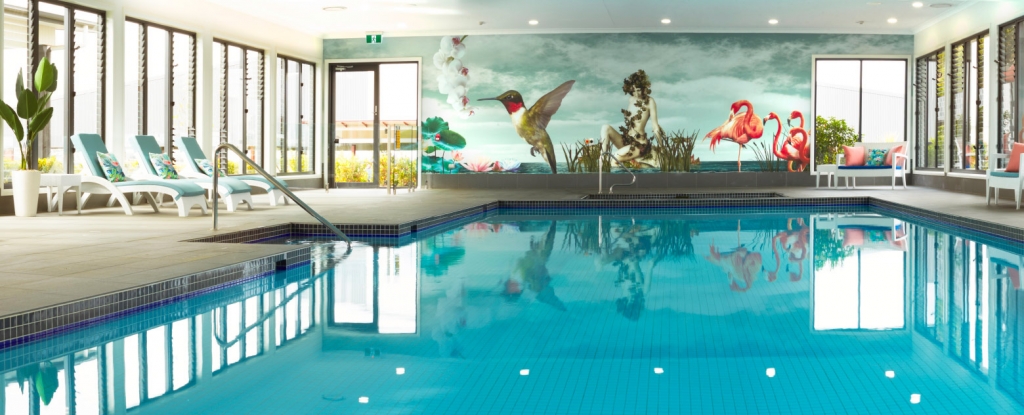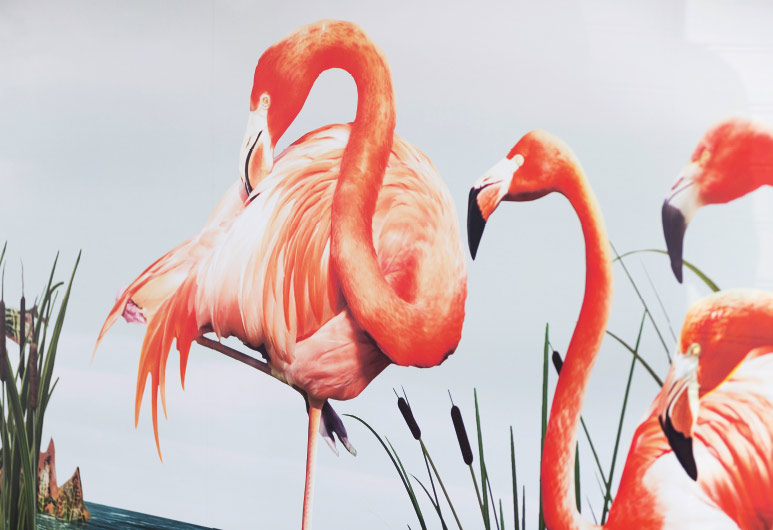 The masterplan within the sales centre uses Zoneable technology developed specifically by Sin to enhance visitors' experience. Each house design can be selected and shows where the design is available on the masterplan. Sin's technology stores large images locally, cutting out lag and displaying them at 4K quality. The availability information for the homes is kept in a cloud hosted spreadsheet connected to the internal sales database. This keeps the data live and eliminates any data duplication.