Bohéme Apartments - Robina
Giving an urban centre a heart
Bohéme is part of Robina Group's $8 billion masterplanned Robina city centre. Nestled within the larger development of City Village, Bohéme furthered the original metropolitan concept driven by Sin that buyers could now live within CBD Robina and enjoy a city lifestyle where retail, leisure and work opportunities were within walking distance.
At 7 storeys and 52 apartments, Bohéme was the highest, and most ambitious apartment project yet in the middle of Robina. Overlooking the city district of the town centre and commercial hub, Bohéme boasted amazing views back to the beach skyline from its upper levels.
Sin named the building and designed the brand that drove all apartment sales activity.

Bohéme's apartment lifestyle complements the greater City Village development and key brand promise of a village sanctuary in the midst of a city. But Bohéme's higher price point demanded a more sophisticated and urbanised brand. Its photography, palette, pattern and brand language immediately instill a sense of higher quality and promise a relaxed, upmarket lifestyle and home design that is extremely modern, minimalist and city-focused. Yet it carries hints of an inspired return to natural elements that is very current (distressed wooden furniture, retro sixties styling).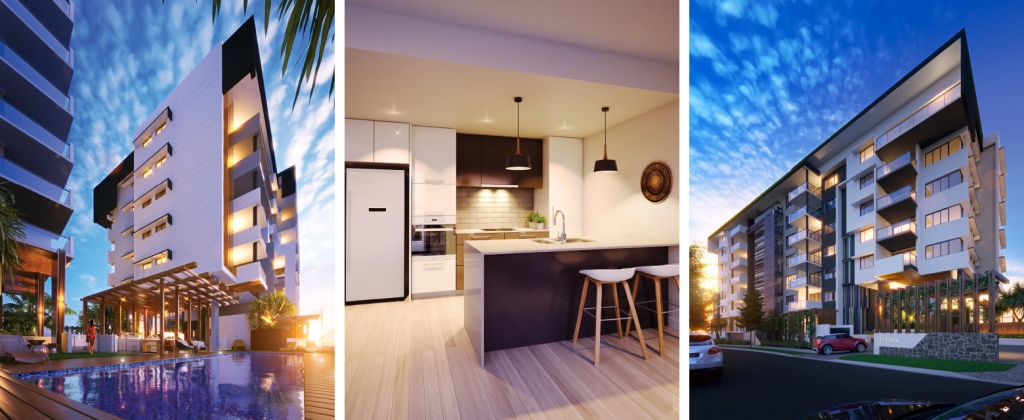 Appealing to a new generation of savvy Gold Coasters was critical for the long term success of CBDRobina as a residential and commercial centre. This market was not interested in suburban 3 bedroom homes and yard. They were all about lifestyle and proximity, something Bohéme could offer.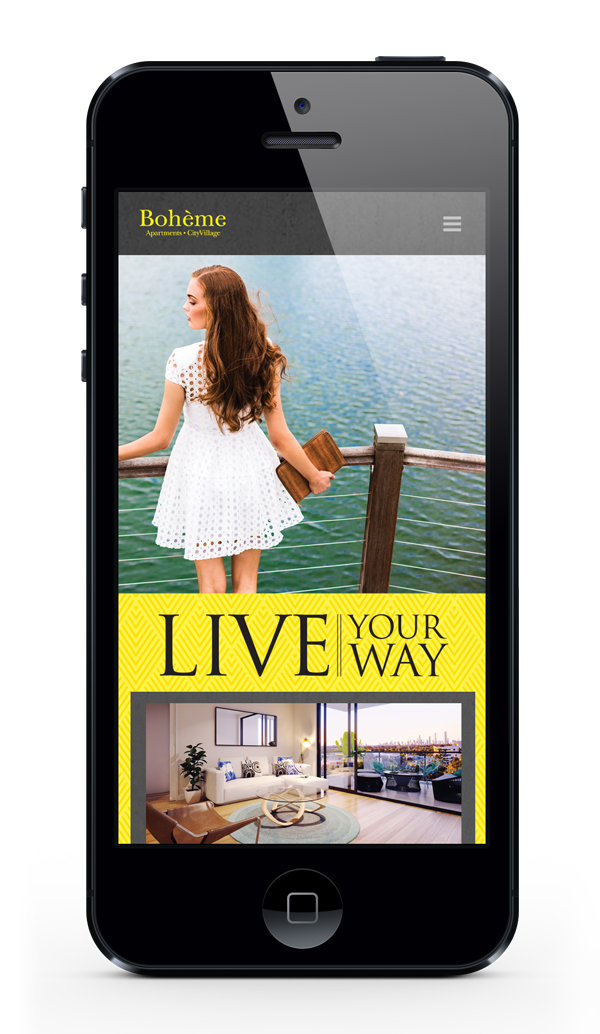 Sin designed the display centre and all local signage, using the signature pattern and bright yellow to attract attention.