Palm Lake Resort Caloundra Cay Resort Theme
An exotic direction for a prestige resort
Palm Lake Resort Caloundra Cay was the latest prestige resort after the immense success of Palm Lake Resort's Hamptons themed Beachmere Bay resort (check out that resort here).
Sin set out to replicate the allure, intrigue and success achieved with the Hamptons theme, this time finding inspiration in the exotic climes of the Caribbean. The combination of laid back island chic combined with luxurious styling created a story for the Caloundra Cay resort that elevated it into the realms of the coveted and the premium. This direction set the resort up strongly to tackle competition in the same area that was located closer to the beach.
The Caribbean style pays homage to centuries of European influence, from the early Spanish haciendas to French colonial and British Georgian architecture, and later new England and Hamptons elegance.
Sin took this palette of styles and rolled them into a unique tropical look where each culture's fingerprints are still visible.
Caribbean resorts are characterised with high ceilings and large open spaces to allow breezes to circulate. Lazy fans, storm shutters, cool stone, weatherboard panelling. This inspired a country club and resort designed and built in a modern interpretation of West Indies colonial tropical architecture and styling.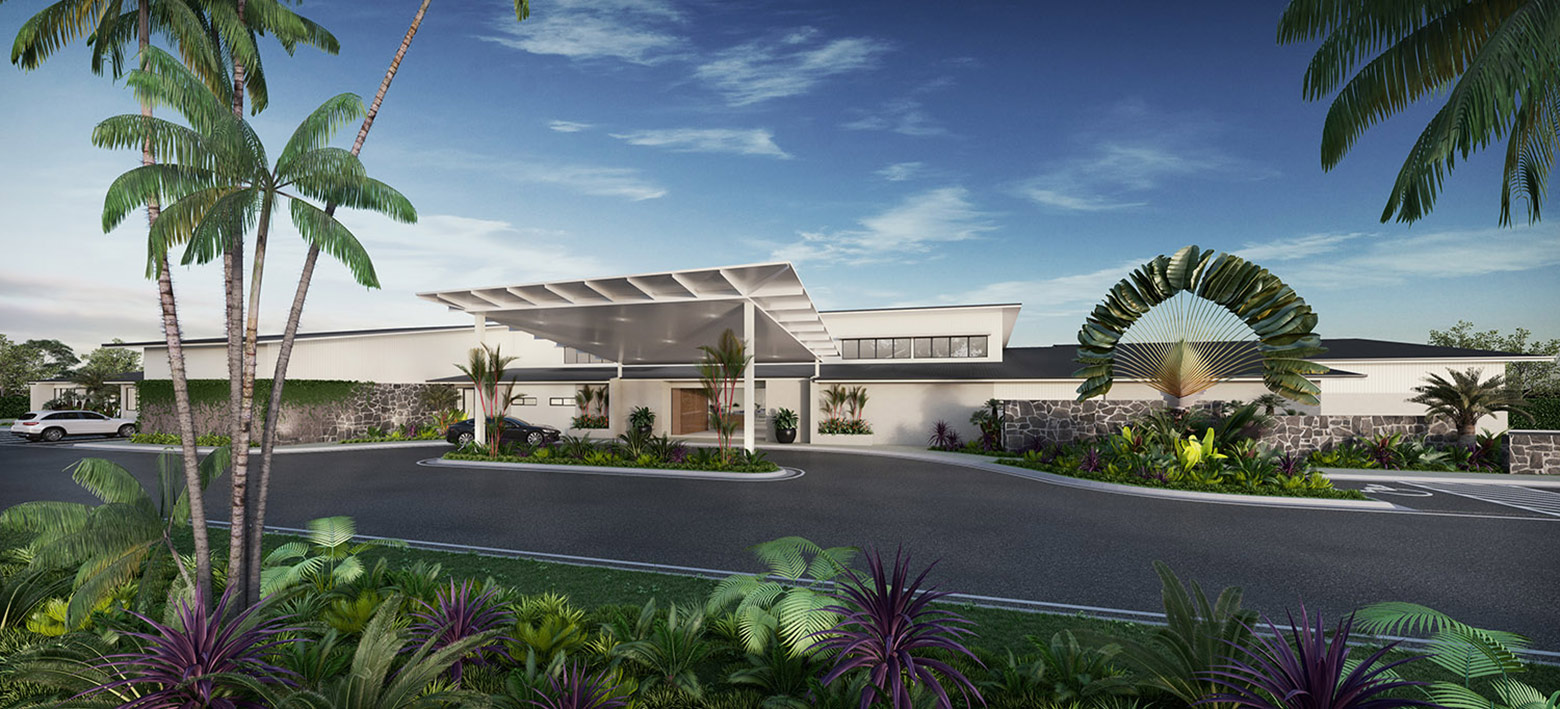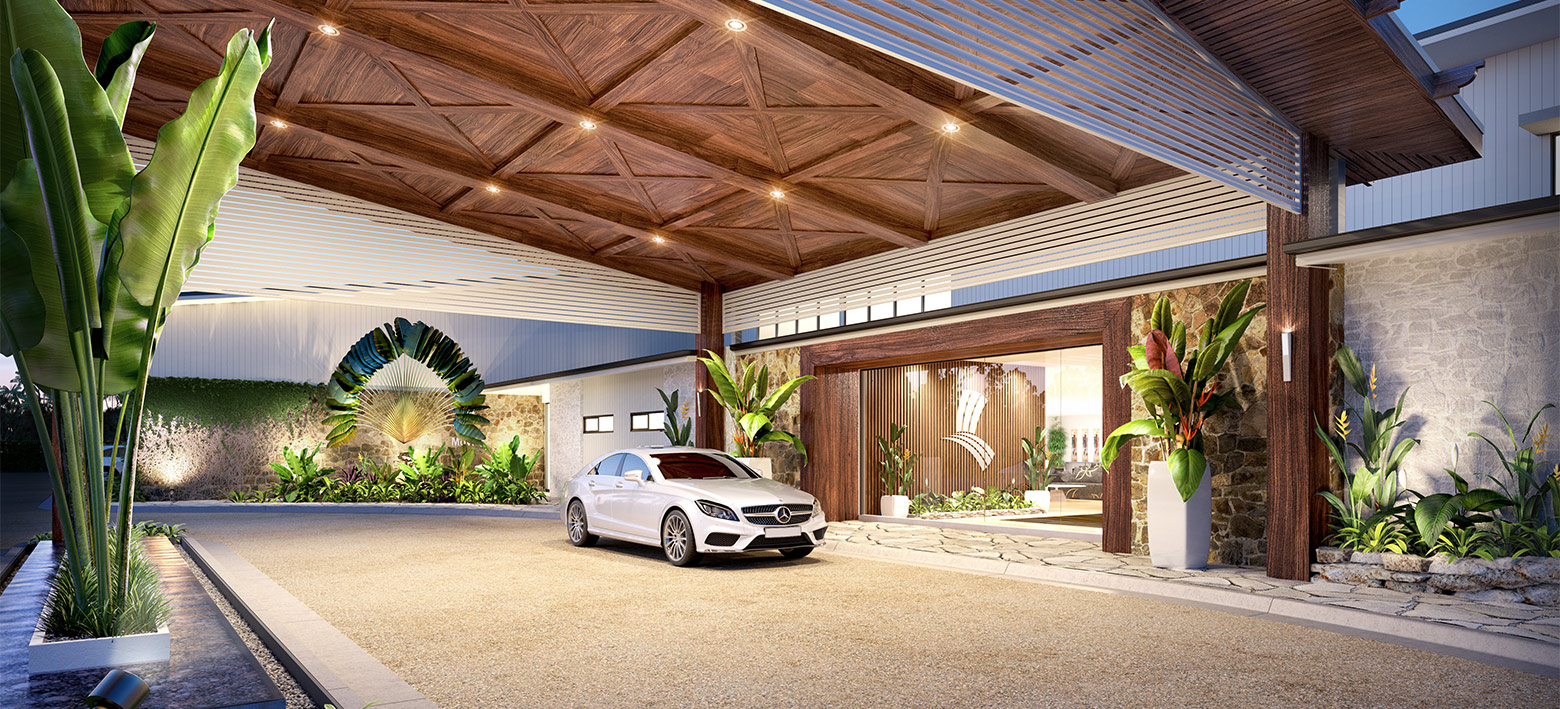 Sin took the first attempt of the artist impressions for the country club and worked closely with the architectural illustrator, adding unique elements of the Caribbean style to create that coveted "wow" of a luxurious Caribbean hideaway.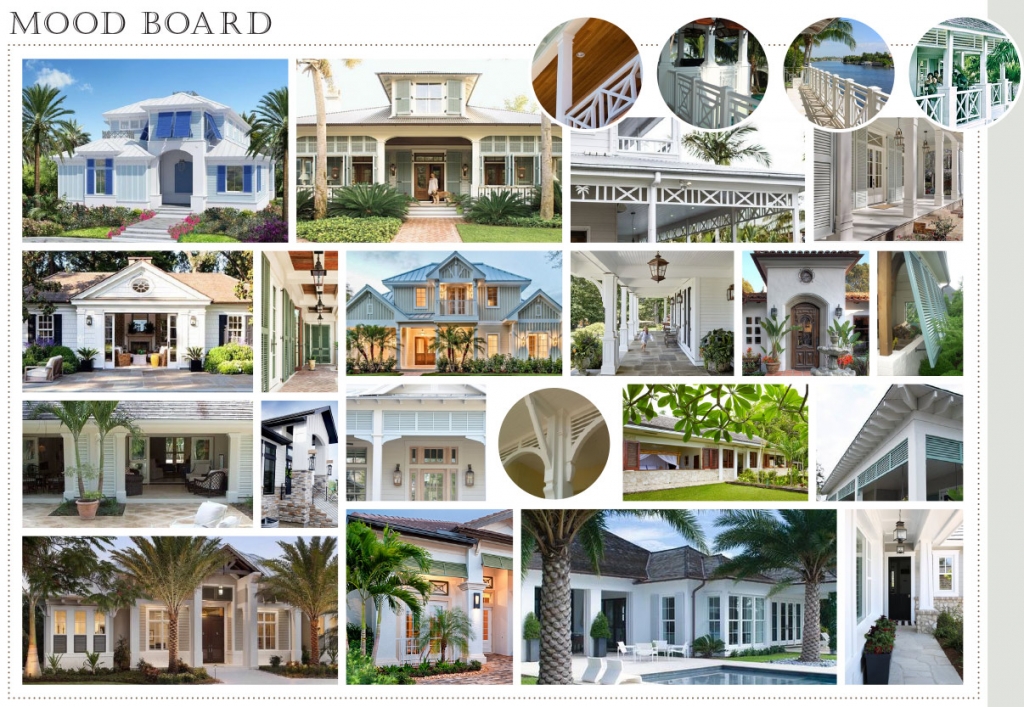 Nowhere is the clash of English Georgian, Spanish and island influence more visible than in the unique home styling of the Caribbean. External surfaces are multi layered with different textures. A mixture of strong verticals with accented tongue and groove weatherboard, columns and recessed gables all create interest.
Bahama or Bermuda shutters, storm lanterns and porch lights create intricate details. Geometric lattice balcony railings define the plantation house style conjuring images of Jamaican hillsides, banana trees and lush jungles.
Casement bay windows and French doors let the light in with links back to French and British colonialism while a Spanish hacienda influence can be found in curved archways. English weatherboards mix with stucco walls in the Danish style and Spanish curved archways. All designed to maximise the tropical climate and keep homes cool.
Home Interior Design Vision
Caribbean style strongly features layers of texture and contrast, throwing a mixture of different styles and materials together to create a distinct look with depth, interest and details.
Hemingway style blends tribal African, tropical and colonial influences. A clash of moods are pieced together with materials such as flagstones, dark timber, jungle themed and tropical patterns. An eclectic style is created through ornate chairs, sideboards, vases, birdcages and botanical prints, Georgian bookcases, French furniture, animal prints, nautical themes and African safaris.
Echoes of plantation homes are woven throughout with a neutral colour palette revolving around timber, white, black and green, creating contrasts. Holding it all together are palms, elephant ear plants and banana leaves backed by clean white walls, enveloping you in an exotic ambience.
The interior designer closely followed Sin's vision to create a stunning colonial tropical feel with modern living accents.
Close attention was paid to tactile and textural surfaces like timber, stone and tiles.
The overall feeling for the landscaping is defined by lush, leafy, busy gardens, stonework, pebbles and dark timber sleepers. The vision is to convey a shaded tropical resort. The structure of the landscaping is loose with garden bed plants tightly packed, over and under each other with minimal uniformity.
In keeping with the tropical colonial theme, Sin created the sales centre and resort entry statement signage to be large rustic timber posts, almost like ship's beams.