Sin Design have revitalised our image and presence within the sector, helping us attract a stronger demographic and driving record-breaking sales results.
Retirement Living Redesigned
Palm Lake Resort has been a major player in the retiree lifestyle industry for 40 years. Their portfolio of 25 communities down the eastern seaboard of Australia comprises three distinct models: Lifestyle Estates for Over 50s, Retirement Villages & Care Facilities.
In a market saturated with retirement villages and resorts that all sing the same song, the new Palm Lake Resort brand needed to speak clearly and simply through beautiful visuals and smart messaging to cut through the noise of its competitors. The collateral needed to tell the story of a quality product in stunning surrounds, yet delivered in a way uncommon to the retirement industry in order to capture the interest of its target audience.
Every good brand needs a story
Who says an over 55s resort needs to look like a place seniors live? Or that the homes need to have an interior styling from the 1990s?
Palm Lake Resort is not stereotyped Happy Valley, and neither are its residents. Sin replaced the tired hollow promises of everlasting fun common to the retirement industry with light-hearted quirks that will bring a smile to the lips. The challenge for Sin was not only to break through the opposing clutter of the existing retirement sphere to reach the target audience, but to engage them through intelligent branding that comes from a new approach to retirement living. Instead of promising the audience 'the time of their life' Sin proposed that Palm Lake Resort is somewhere for residents to be at peace with themselves, a place where they have time to focus on their individuality and personal growth. From this concept grew the new brand position "Find Yourself Here".
The new brand story
This is your time.
You are at peace with yourself, having reached a point in your life where freedom, individuality and personal growth can finally be your focus. Here you will find a place to capture the precious moments that define, enrich and centre you. A community where you can find yourself again, at your own pace.
A new mood to connect with
In keeping with the new slogan of 'Find Yourself Here' Palm Lake Resort's brand story is about individual experiences, resisting the forced fun of the retirement template.
The new brand position aligns itself more with upmarket apartment living than traditional retirement formulas. It is an empowering personal mantra that challenges in the same way as Nike's 'Just do it', Loreal's 'You're worth it' and Apple's original 'Think different'. And it suggests that Tea Gardens is different. That 'here' is your future.
The new Tea Gardens is a statement in style, where quality is delivered over quantity, delivered in a light-hearted way to attract the discerning demographic that will see straight through cheap marketing and gimmickry.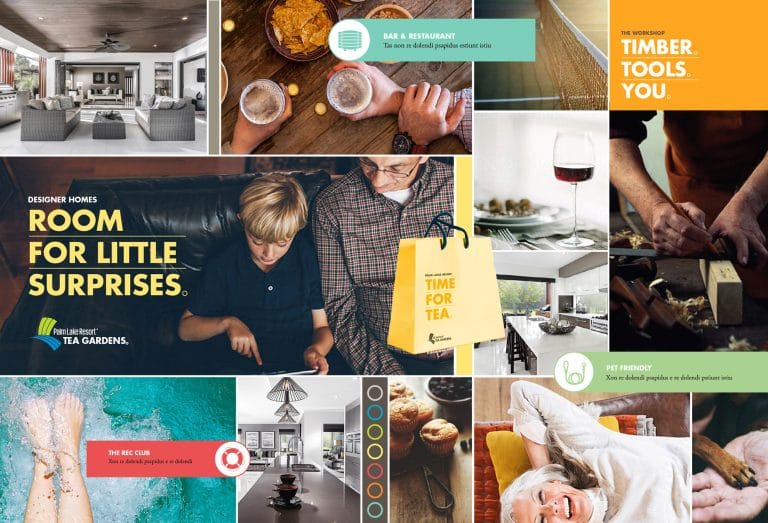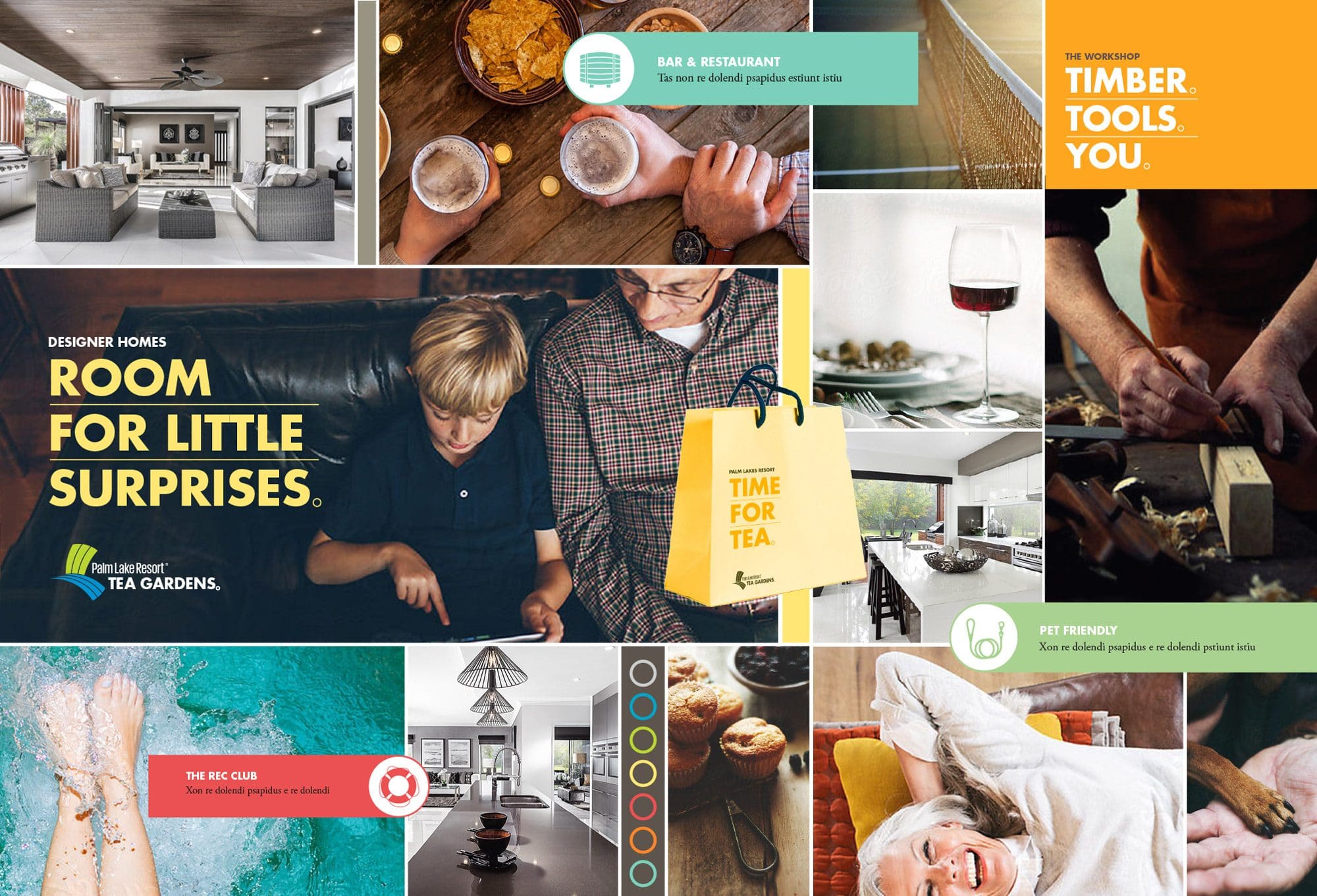 A fashionable icon
Bespoke iconography with quirky concepts (like a beer barrel for the bar or a Barcelona chair) created a distinctive flavour to complement images and concepts. The message was clear. This was a place of sophistication with a sense of fun.
Atmospheric | Natural light | Shallow focus | Close cropping | Emotive
The new brand features beautiful photography that's totally uncommon to the over 55s resort and retirement industry. Hints of precious, personal experiences frozen in time are delivered through close cropping and unusual angles. Gone are the clichéd and ubiquitous images of an unrealistic couple having the time of their life. Instead, the new brand photography will concentrate on telling the story in a much more personal, emotive and inspiring way.
The tone of voice has been carefully considered and purposefully removed from the stale approach of its competitors. You will never hear condescending headlines such as 'Don't get old, get bold' at Palm Lake Resort.
The successful delivery of that tone of voice depends as much in how things are said, as what it says. The new tone is very whimsical, with headlines that suggest moments, rather than shout.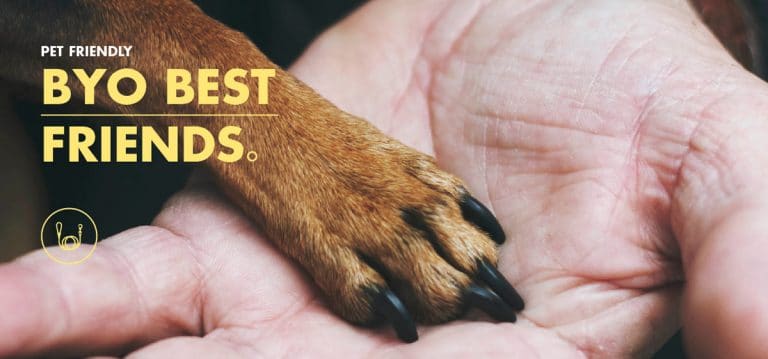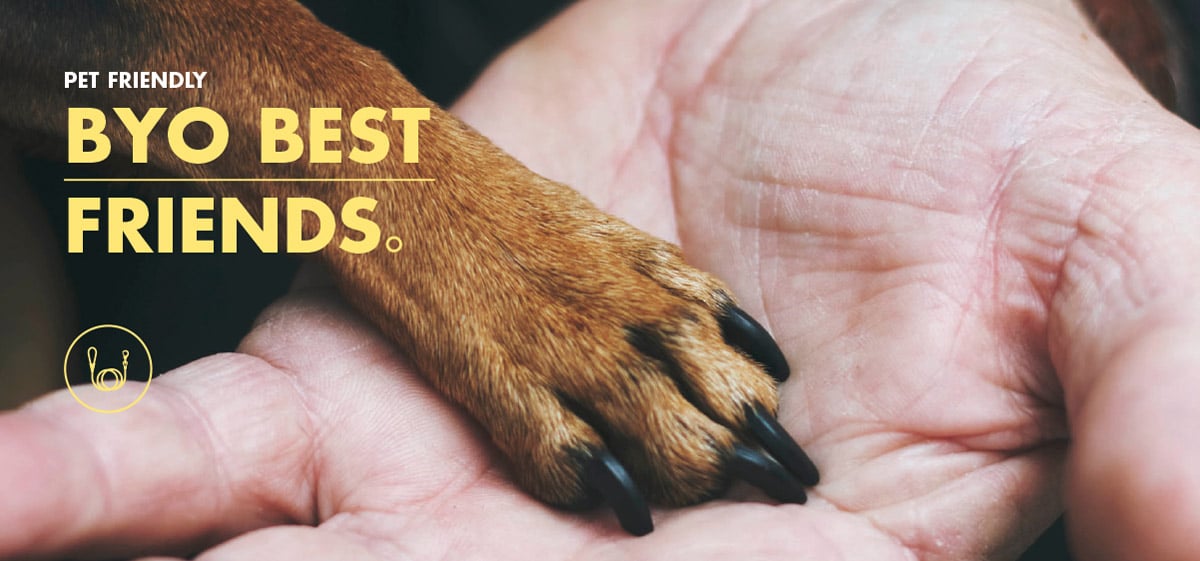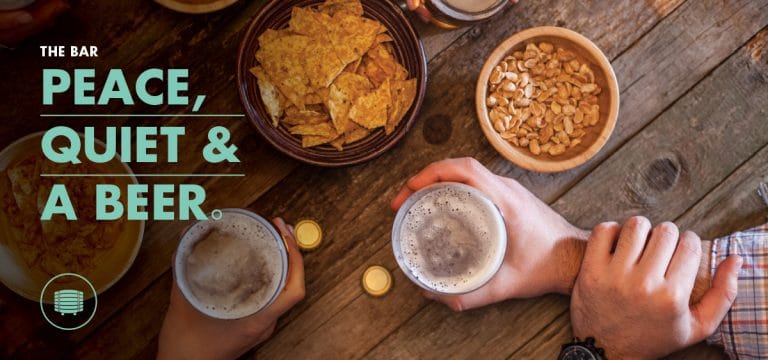 To raise Palm Lake Resort to a new level, Sin required a much better style of artist impression than used previously. The new look helps sell the dream and convey the quality of the Palm Lake Resort community.