City Village - Robina Group
When being part of something bigger means a brighter future.
The City Village development in Robina comprises 130 terrace homes within a masterplanned city centre.
Because the project was being developed by the same company responsible for the development and management of the $8 billion Robina city centre masterplan, Sin created the concept of being part of something bigger.
Sin named the project and designed the brand that drove all sales activity. The project was sold out before the estimated time frame.
The original name for the project, Greenlight Quays, gave very little idea of what life would be like to live there. It was a non-aspirational name that was more suited to an office park than attempting to inspire a generation of new urbanised residents on the Gold Coast. Sin based the naming on the two strongest features of the project; its location in the middle of a new emerging city centre, and its design as a cosy, village community – an urban retreat.
The logo is a stylised C and V in the shape of a digital location pin icon.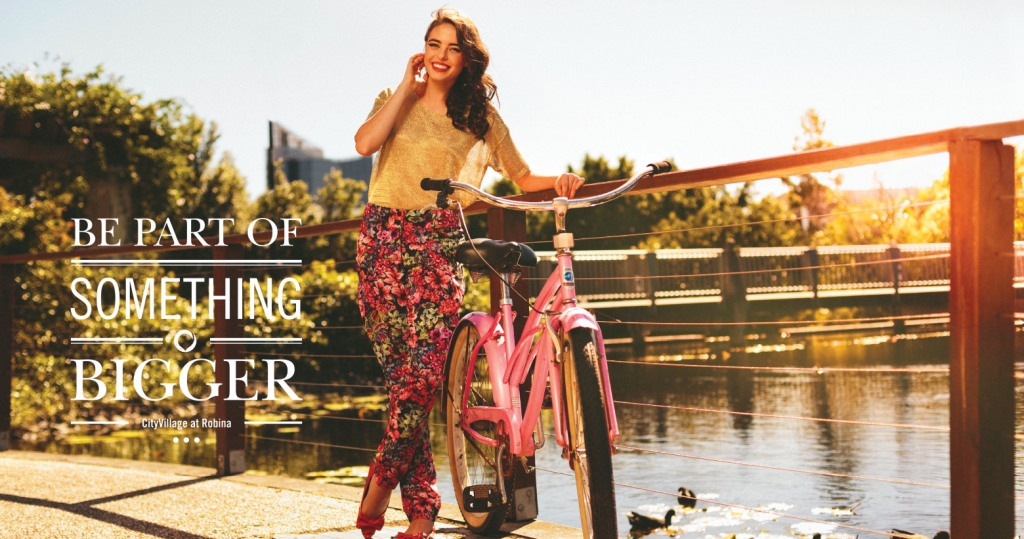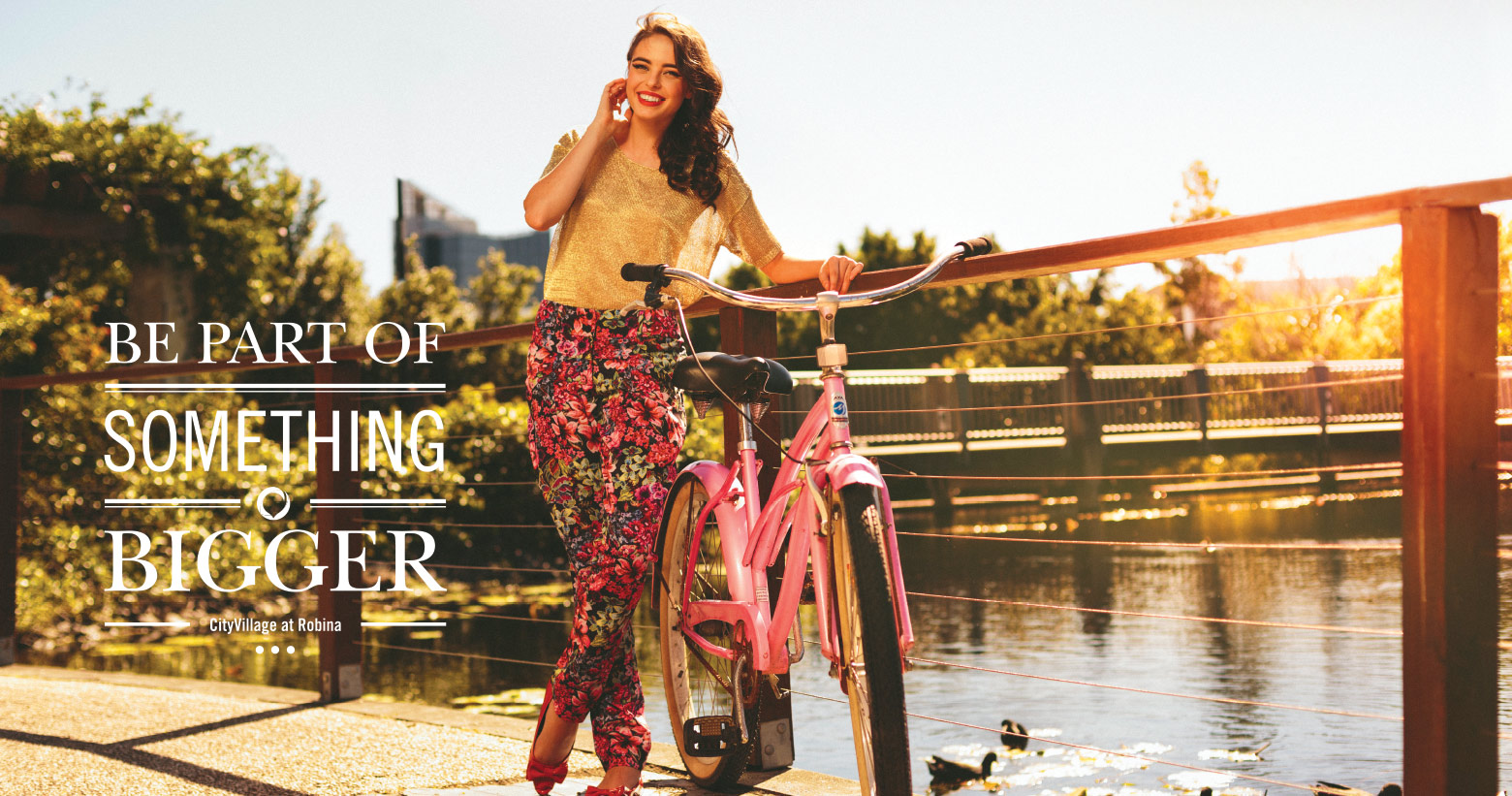 Selling more than four walls
No other developer could promise or deliver what Robina Group had been building for the last 20 years – a successful new metropolitan hub with an established CBD, regional retail supermall, medical precinct and stadium.
In essence we were selling the whole city.
Sin distilled that powerful fact down into a simple key promise: Be part of something bigger.
This helped enlarge the value of the product beyond its finite boundaries and fixtures and finishes. Residents were not just buying a home; they were buying a future in which they could confidently expect the area to grow, increasing job opportunities and lifestyle benefits, and growing their investment.
Our brand storyboard - A Manhattanite village
With the name established, the brand was a natural continuation of the theme. Blending big city sophistication of Ralph Lauren with a hint of Hampton waterside style, all flavoured by vintage urban sense. This is Country Road fashion twisted for the New York street scene.
City Village juxtaposes the warm comforts of a boutique community with the bright retro colours of a kaleidoscope city lifestyle. A hint of ghosted wood reinforces the natural environment without being rural.
This is a thoroughly fashionable place to live. Polished stone kitchens and Manhattan wall art mix effortlessly with vintage leather and hipster preppy-ness. A village location tucked away, like a little secret escape, in the middle of the city.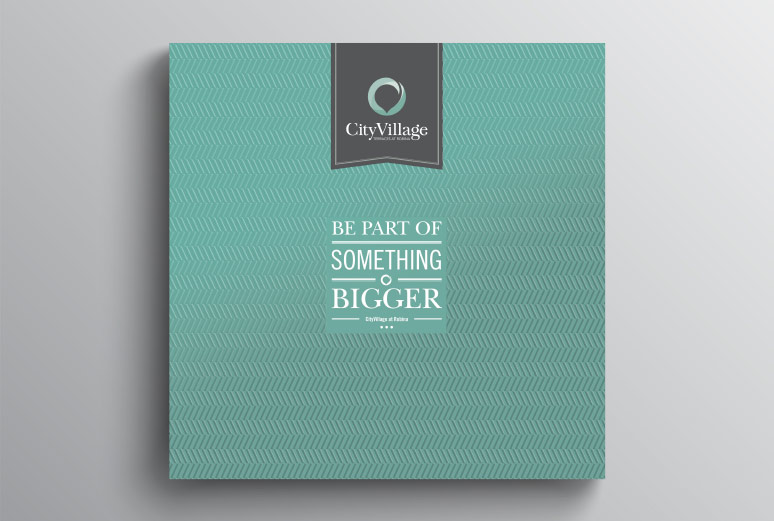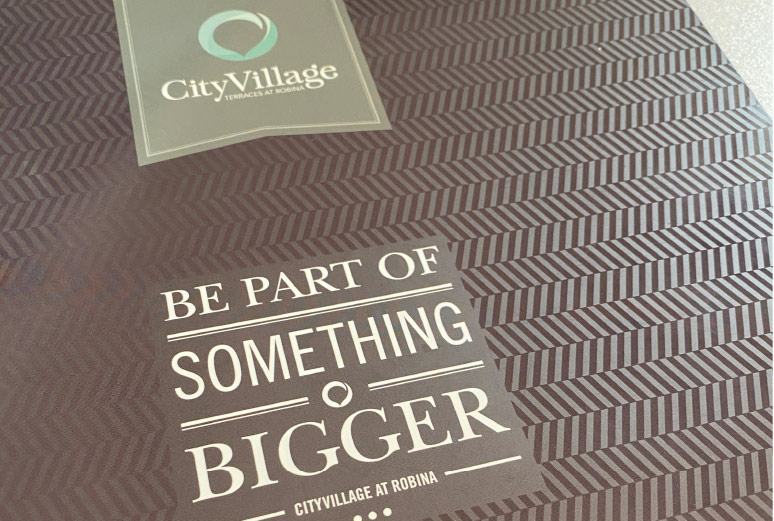 To deliver the right feel of a modern city village, we used graphics such as white timber, a classic fashion herringbone pattern, dark slate and a deep cinnamon coloured leather.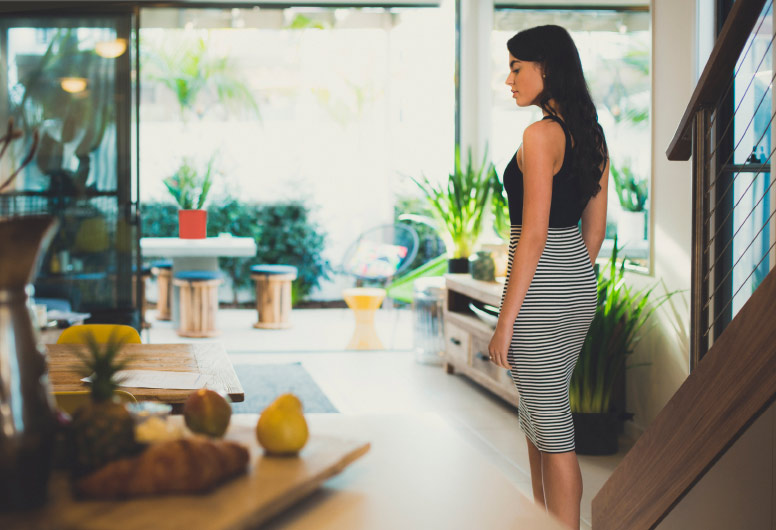 The message is everywhere.
To showcase how this promise translated into city lifestyle benefits for the residents, Sin added variations of the slogan in everyday city situations.

Sin also designed the display centre and all local signage.