The cover for the catalogue featured a unique cut out effect to highlight the number 70, complete with silver foil logo and clear spot UV varnish across sections of the cover image. This edition of the catalogue also illustrated the rich history that the Quintrex brand has enjoyed over the past 70 years.
A Style of Boat For Each Unique Taste
The catalogue design split each boat family into a numbered sequence, introducing each boat one by one along with its own unique personality as part of the Quintrex line up. The bold black background allows the colour coded squares and numbering of each section to stand out while showcasing the images as the heroes of the spreads.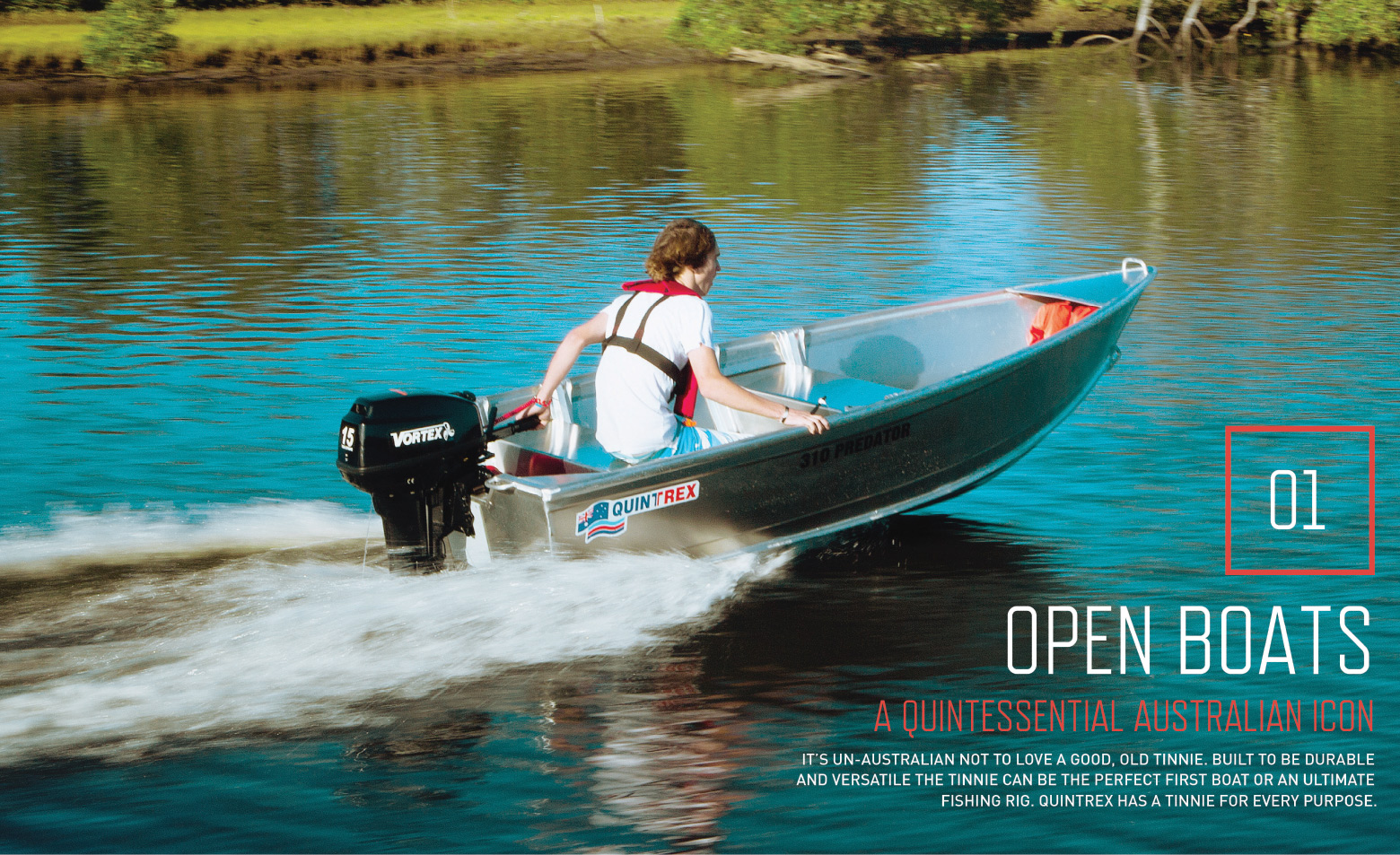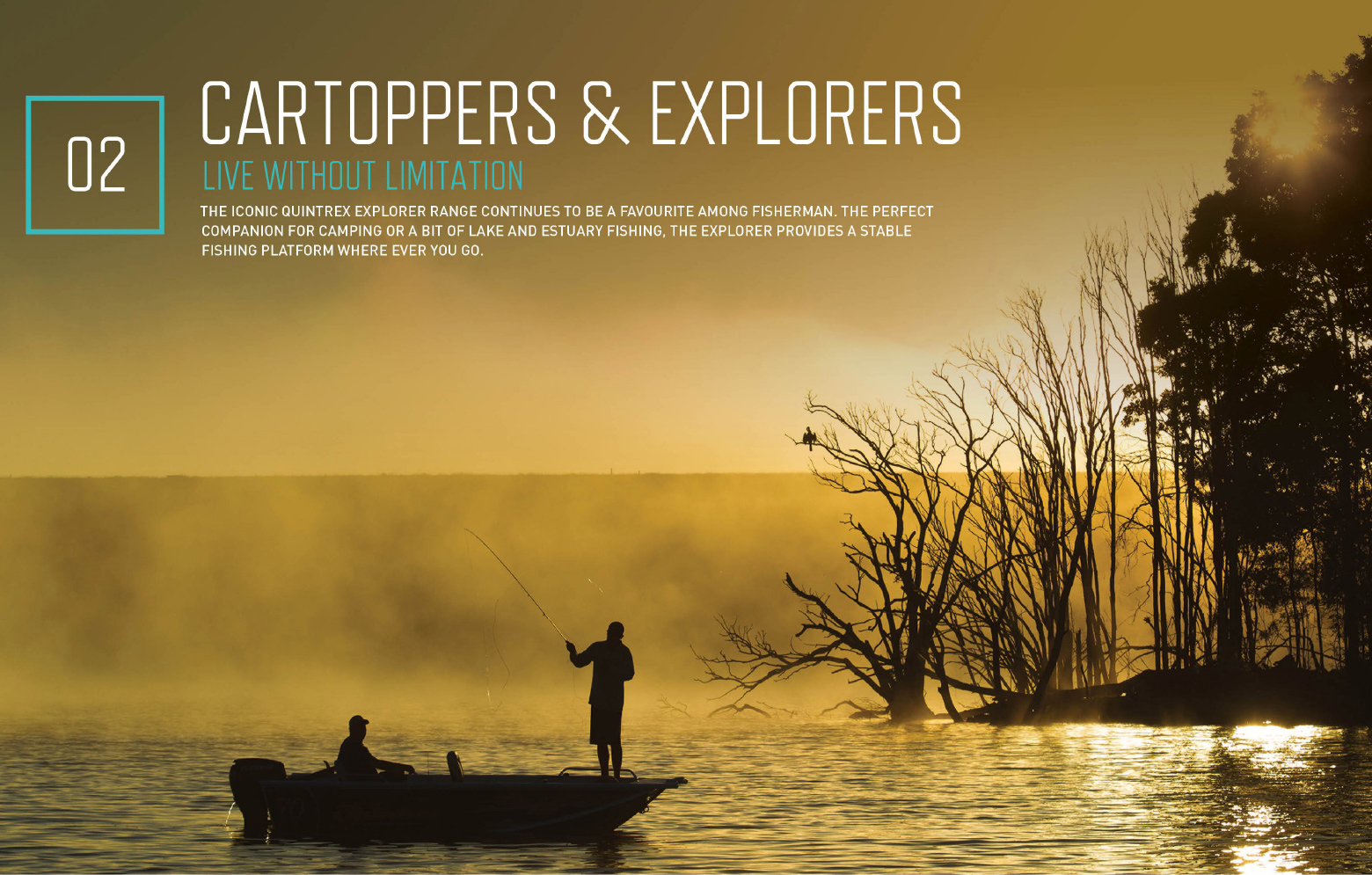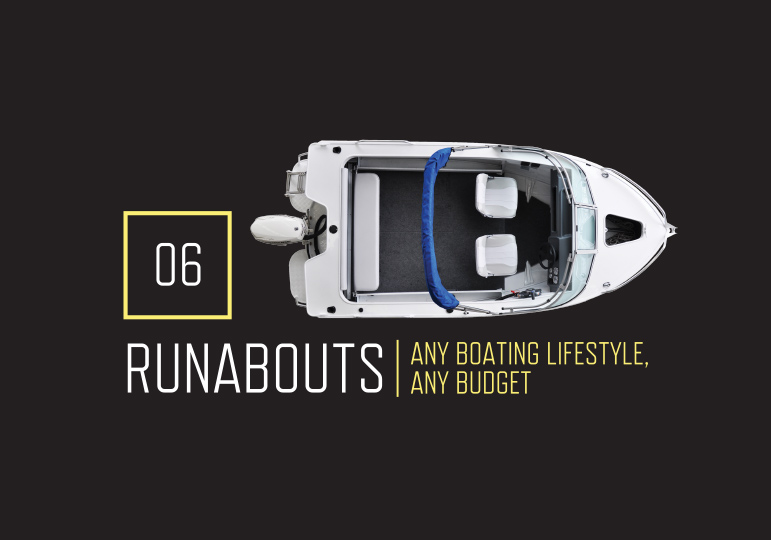 Hull technology so innovative it's patented
Throughout their 70 years in business, Quintrex has continuously pushed and innovated new hull technology, positioning themselves at the fore-front of the boating industry. Their hulls provide an experience on the water comparable to no other boat, made possible through their meticulous research and hull development, ensuring that when you buy a Quintrex boat, you're purchasing the best of the best.