Quintrex Plate Boats Catalogue
Quintrex's plate boats are a distinctly different boat to Quintrex's successful 'family-friendly' brand and 'boating made easy.'
As a serious fishing boat, we needed messaging that spoke to the hard core fishing market who expect a boat to handle tough off-shore conditions.
The boats did that, but the Quintrex brand didn't feel that way, so a new look was created for people who don't want their boating easy. This market wants to rise to the challenge of tough conditions and experience adventures when mortals stay home.
With harsh, powerful typography, bold statements, and a grungy look, the plate boat brand is transformed into a boat that can take on anything.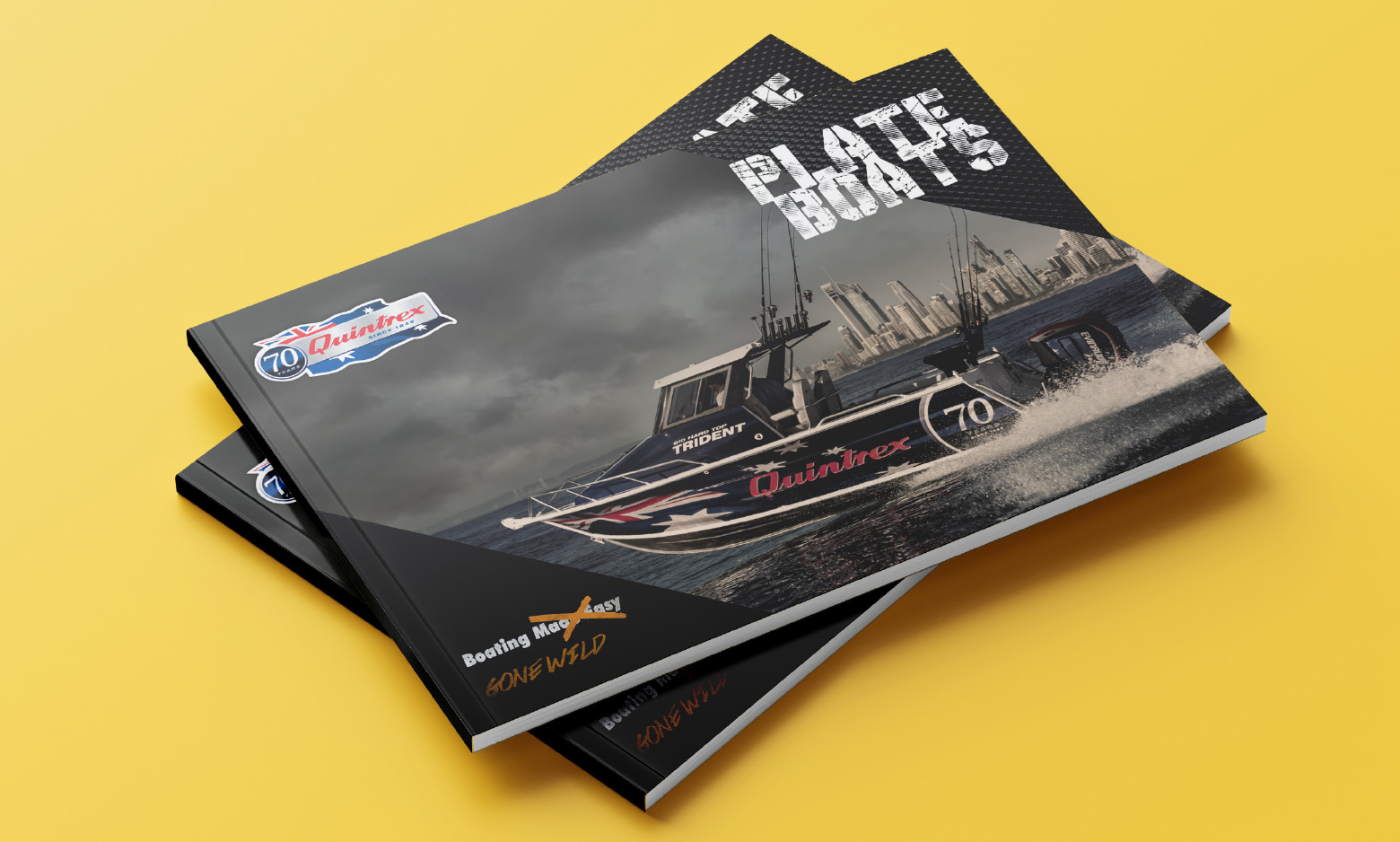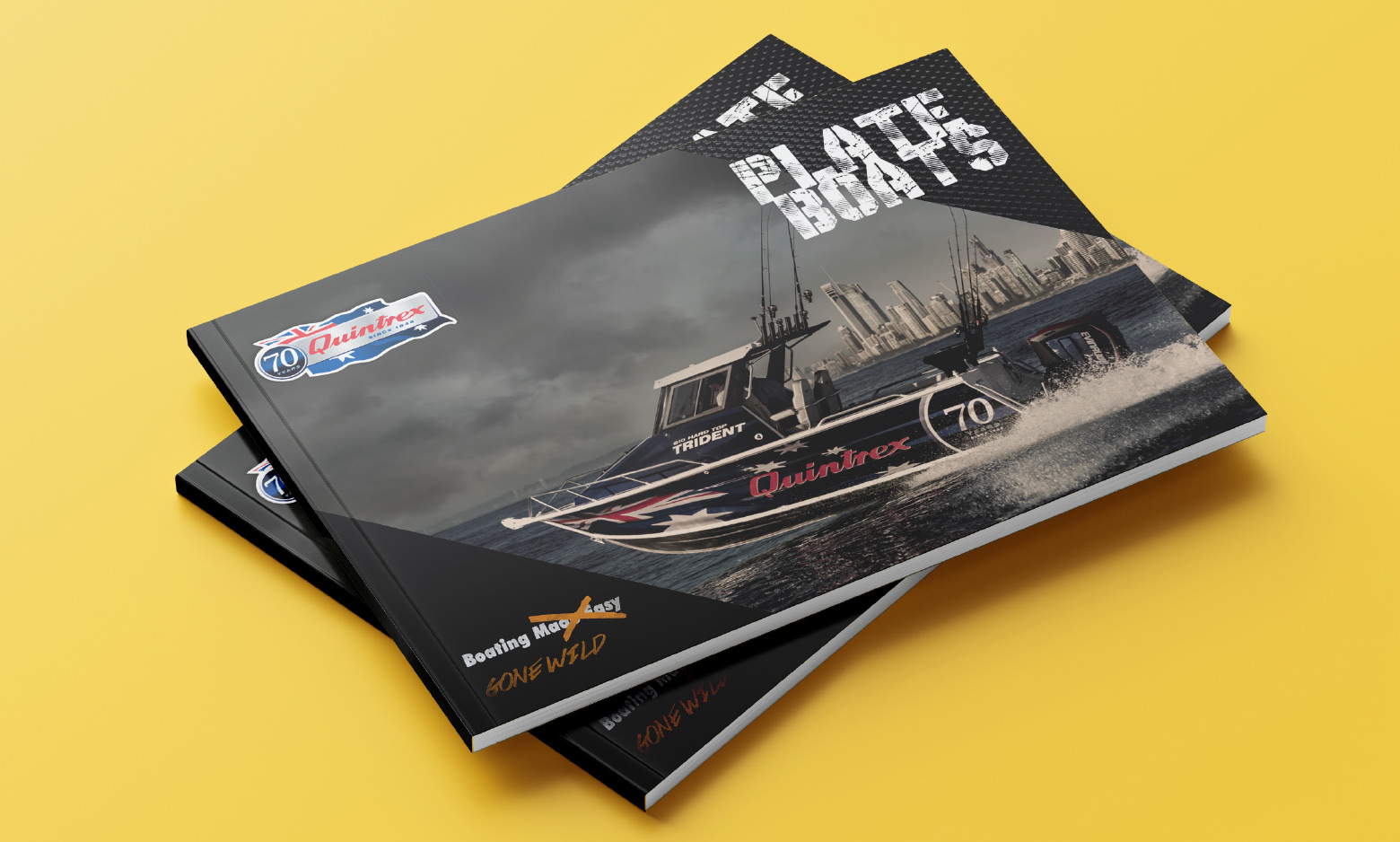 To make the boats seem ready for any of nature's temper tantrums, Sin took the original photoshoot and overlaid stormy conditions, helping sell the idea of a macho adventure just waiting to be had.